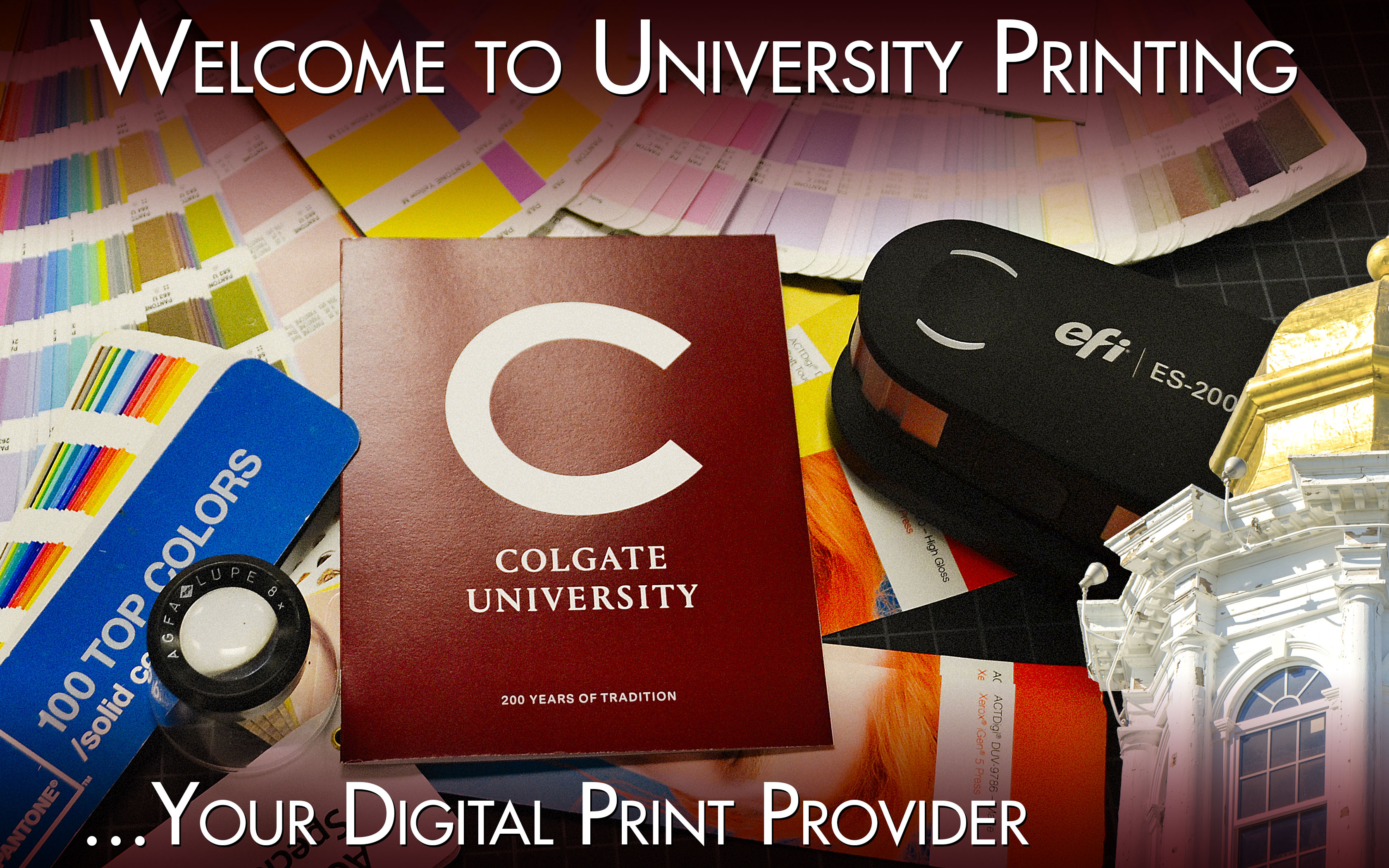 Welcome to the Online Ordering System
Our Services
Located on the lower level of O'Connor Campus Center, University Printing provides high quality
digital printing and copy services. We also offer graphic design for students, faculty, staff, and
administration. University Printing also provides assistance with copyright clearance and
produces course packets which are available through the Colgate Bookstore.

Pre-press applications can be Mac- or PC-based. We encourage customers to submit all work in
electronic form (i.e., Word, Adobe InDesign, high quality print [without compression] PDFs).

Offerings we provide to the campus and the local community.
Graphic support and layout services

Desktop publishing and PDF creation

On-demand digital color printing

One-to-one (variable data) color printing

High volume black-and-white copying

List maintenance

Presorted mailings, including matched mailings

Best-sourcing print vendors and project management

Ensuring brand continuity

Copyright clearance

A large range of wide format posters and display
Contact the staff at University Printing for your printing, copying, and imaging needs.
Our staff is available
8:00 a.m. - 4:30 p.m., Monday - Friday.
Looking for someone specific?
Review our staff page for e-mail addresses and phone numbers.
Telephone: 315-228-7487
Fax: 315-228-7892
E-mail: printing@colgate.edu
---